Plan International Nigeria Launches Anti-Trafficking Campaign
28 November 2019 National News News
---
The Plan International Nigeria, has launched an Anti-Trafficking Campaign and also Presented a Report on Multi-Country Research into Migration and Trafficking of Girls.
According to Plan the campaign is a fallout of a multi-country research into trafficking of girls and also focused on social behaviour change communication targeted at girls, parents and communities.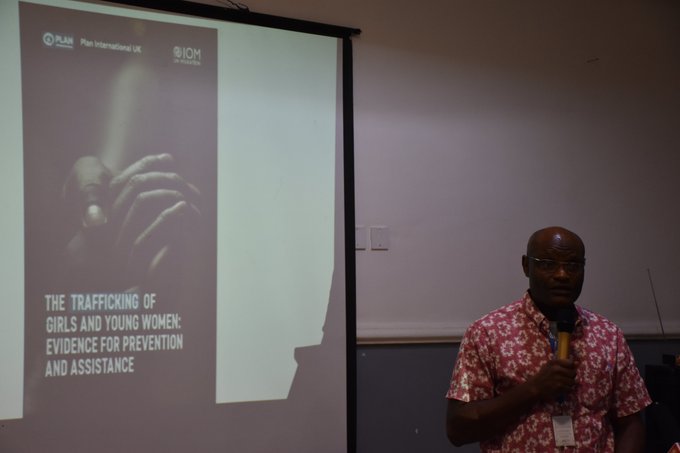 At the launch in Abuja, Acting Country Director of Plan International Nigeria, Dr Oji Ogbureke said the campaign was decided upon by girls at a recent workshop held with young women campaigners, some of them survivors of trafficking.
"The campaign which will subsequently spread around the other states of the federation will also target relevant state and non-state actors in awareness raising on trafficking and mobilising same for actions against trafficking in girls."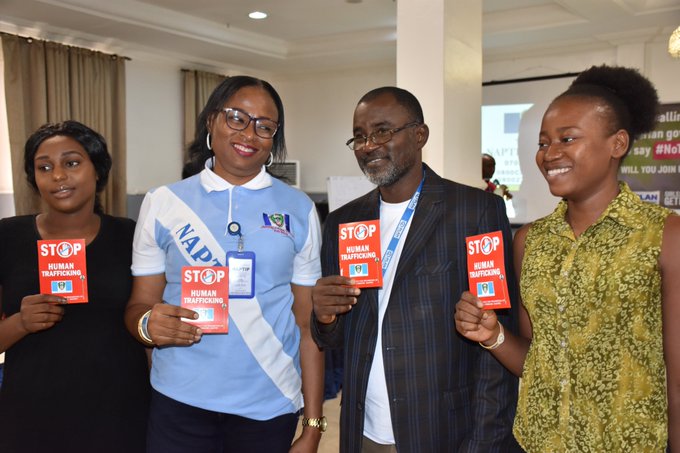 According to him"Human trafficking is a form of modern-day slavery involving the illegal trade of people for exploitation or commercial gains."
"Estimates released by Global Slavery Index in July 2018 indicates there are 40.3 million victims of modern slavery worldwide 71% of whom are women and girls and 25% of which are children. "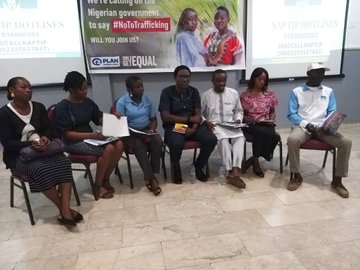 "The images in the news on lives lost on the Mediterranean seas, horrendous stories of crime against humanity in Libya, horrific details of experiences and deaths of young people crossing the deserts and most dehumanising stories of sex slaves across Europe, Asia and the Americas are evidences of the need to act now."
On his part, the Policy, Research and Influencing Manager,Mr Tunde Aremu noted that the Nigeria part of the report was with a view to having a conversation that would contribute to the elimination of human trafficking especially girls. READ ALSO: plan-international-nigeria-launches-girls-get-equal-campaign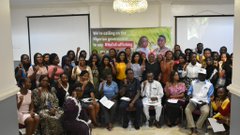 "Apart from the trans Saharan trafficking to Europe, most of trafficking are done within Nigeria. Moving young girls from village to cities with mouth-watering offers of job only to be used as sex slave is nothing but trafficking."
"A little over a week ago, we launched our Girls Get Equal campaign and a new five-year strategy paper in Abuja. Today's launch is a follow up on that as part of our commitment to transform power relations in favour of girls in Nigeria."
The International Labour Organisation, ILO, project Officer,Mrs Agatha Kolawole who commended Plan International for the report noted that issues of child trafficking was also one of the worse nature of child labour.
"ILO will continue to collaborate with stakeholders and state governments to combat all forms of child labour and .trafficking."
The launch which was attended by government officials, adolescent girls, civil society organisations and journalist also featured a panel discussion.
The panellists called for more public awareness, more funding for relevant agencies by government and extra effort by non-governmental organisations for effective tracking of human trafficking including rehabilitation of survivors.
---
Modupe.aduloju #NoToTrafficking, EUROPE, KAPITAL929.FM, trafficking