Adele Turned Down Grammy Award For Best Album
Adele has apparently turned down the Grammy award for best album, saying Beyonce deserved it more.
Adele became the first person ever to win the Grammys double treble; that is scooping the song, record and album of the year hat-trick twice…but instead of basking in the glory the tearful London threw the spotlight straight back on "the artist of my life."
So Adele trumped Beyonce, then declared her love for her.
Beyonce and her unborn twins perfor
med then picked up an award of their own.
Chance the Rapper swept the board in the rap stakes and David Bowie won five post-humous awards.
Plus Adele smashed a George Michael cover (at the second attempt), Bruno Mars did a might fine Prince impersonation and MetalliGa were born.
The pop star was given the night's top honour for her multi-million selling record 25, but told the audience, "I can't possibly accept this award".
"I'm very humbled and I'm very grateful, but Beyonce is the artist of my life".
Adele's victory over Beyonce is certain to boost complaints that the Grammys habitually overlook black artists.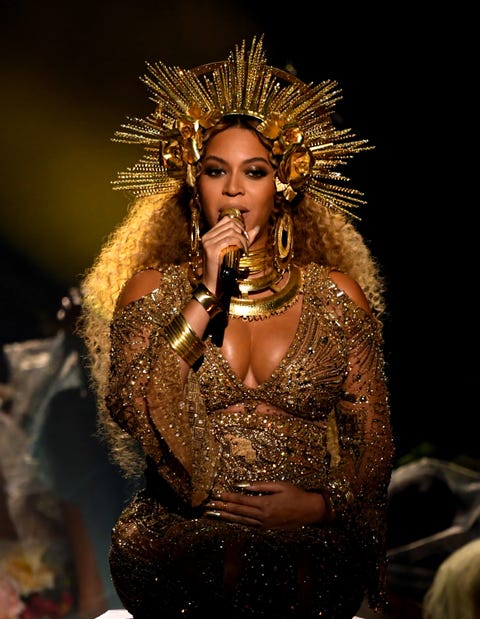 Several artists, including Frank Ocean and Kanye West, chose to skip this year's ceremony on that basis.
Ocean even declined to submit his critically-acclaimed album, Blonde, for consideration, saying the Grammys did not "seem to be representing very well for people who come from where I come from, and hold down what I hold down".
Two years ago, West rushed onto the stage in protest when Beck's Morning Phase beat Beyonce's last LP in the best album race.
However, Adele's 25 was by far the biggest-seller on this year's shortlist; outselling Beyonce's Lemonade by a factor of 10 to 1.
BBC NEWS